Families page for Shrove Tuesday (16 February) & Ash Wednesday (17 February)
Opening prayer
Sign for "thank you":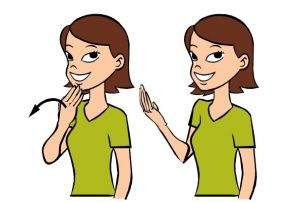 Sign for "help":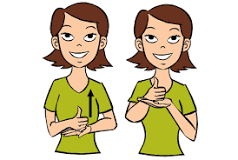 Dear God
Thank you for family and friends.
Thank you that your love for me never ends.
Help me to tell others about you,
and
Help me to show them that You love them too.
Amen
---
Lent
Lent is the time when people prepare for Easter.  It lasts 40 days (excluding Sundays) and begins on Ash Wednesday which is on February 17th in 2021.  Often people will choose to give up something during Lent, or they may take up a new habit or challenge. 
This year has been challenging already, so you may want to be kind to yourself and do the Love yourself this Lent activity! 
The Together @Lent poster gives other ideas which families may choose to do some or all of them – it's up to you! 
Shrove Tuesday (Pancake Day) – 16th February
Pancakes are a great tradition and excuse for some family fun – have a look at this Together@Home for a simple pancake recipe and prayer.
Ash Wednesday – 17th February – On the Dusty Road
There are some great ideas to talk about as a family while looking at four bible verses in this On the Dusty Road  sheet. Will your familily will take up the "Dusty Road Lent Challenge"?
Things to do:
Commit to building a relationship with God. You could just begin each day by saying "Good Morning, God".

Choose one verse from the Bible to memorise during Lent.

Choose a friend who does not know Jesus to pray for this Lent.
---
---
---
With thanks to https://www.tath.co.uk/sunday-packs