Families page for 10th January 2021 – Baptism of Jesus
Opening prayer
Sign for "thank you":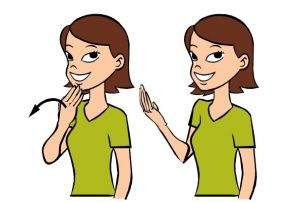 Sign for "help":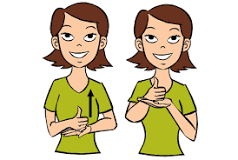 Dear God
Thank you for family and friends.
Thank you that your love for me never ends.
Help me to tell others about you,
Help me to show them that You love them too.
Amen
---
Story – Baptism of Jesus
---
Songs
"When I am baptised" is a short but sweet song about baptism: CLICK HERE  to open it on TouTube.
"Saved by Grace" is a song with great words and a boppy tune! Click below to start it.
---
Activities
Triangle Challenge:
In the story
Can you find all three persons of the trinity in the story – God the Father, God the Son and Holy Spirit?
In your house
Go around your house and garden looking for things which come in threes or have three sides.  Visit each room and give yourself one minute to find as many items as you can which are triangle shaped or have 3 parts to them.  How many can you find?
Have a look at the Together@ Home pages in THIS LINK  for more family activities including:
–  Ideas for further discussion
–  A puzzle page
–  A colouring in page
–  And a wonderful Active Prayer idea involving tearing up paper in water!
With thanks to https://www.tath.co.uk/sunday-packs
---