Opening prayer
Sign for "help":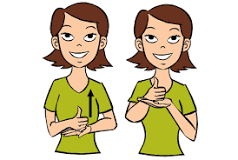 Dear God
Help me to know how much you love me
Help me to remember you love everyone else too
Help me to reach out to those who are different to me
Help me to show your love and care in all that I do.
Amen
---
Story
---
So, what was the point of the story?
---
Let's sing!
---
Something to talk about …
What was Peter's vision?

What did Peter learn from this vision?

People are not the all the same, yet God loves everyone – can you think of ways that you can get to know people who are different to you?
How can you show God's love to other people?
Activity Ideas
Perhaps this week you can show that you care by making something which you could give away to a neighbour, friend or family member. It could be a picture or a letter or even something to eat.
Have a look at the Together@ Home pages attached HERE for some ideas for crafts, family activities and an Active Prayer idea using food items in your home.
(With thanks to https://www.tath.co.uk/sunday-packs)
---
Closing prayer
Sign for "thank you":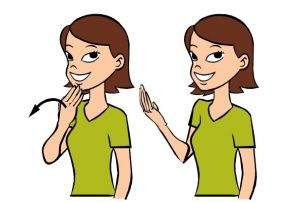 Dear God
Thank you for family and friends.
Thank you for your love that never ends.
Amen
---