Opening prayer
Sign for "help":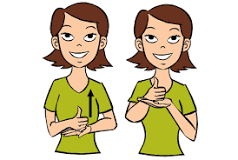 Dear God
Help me to know that you are always there
Help me to see how much you care
Help me to listen to you – if I dare
and help me to talk to you in prayer.
Amen
---
Story: Samuel hears from God
Let's sing: God speaks in many different ways
---
Something to talk about …
Where did Samuel grow up?

Samuel was still a boy when he first heard God – do you think there is a minimum (or maximum) age to hear from God?

Samuel did not recognise God's voice at first. What did Eli tell Samuel to say when God called him?

God speaks to people in lots of different ways. Some people might:

Hear God's voice

Have special dreams from God

See pictures or visions from God

Get a special feeling in their tummy or gut

Receive messages from God from other people
Have you ever heard from God?
Activity Ideas
Think about the ways that you connect with God. Some people:
See God in nature

Connect with God through crafts or colouring

Find Active prayers helpful to chat to God

Feel closer to God when singing or dancing

Enjoy Bible stories

Connect with God in other ways
Perhaps this week you can spend some time doing the activities that you find most helpful for you to connect with God.
Maybe you want to try something new and see if you can hear from God?
---
Prayer
Sign for "thank you":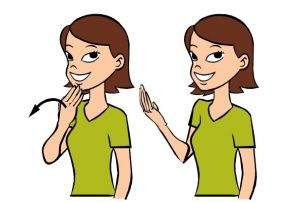 Dear God
Thank you for family and friends.
Thank you for your love that never ends.
Amen
---
Get your crayons out!
Click here to download and print a sheet you can colour in: Colouring-Page-for-Luke-11-28
---