Welcome to Worship this Week from our vicar, Revd Kate Wyles
Opening prayer:
Lord, we thank you for mothers and carers and for all they do to help us. Thank you for the love we have received in different ways which has helped us to be the people we are today. Most of all we thank you, heavenly Father, that you are our heavenly parent who loves us and helps us all to grow well.
Amen
Introduction
Look at the resources below, and decide what you would like to use for your worship. There is a variety to suit all ages, including some additional resources (children and all-age) at the bottom of the page.
Set aside a time and a place (kitchen table, sofa) for God that works well for you. Try to keep Sunday special, but feel free to dip in to any of the resources at any time throughout the week.
If you are able to, you might like to print children's or all-age resources before you begin. Then simply worship just where you are, knowing that you are still connecting with your St Andrew's family.
Picture quiz. Click here to open it.
Our worship songs for this week: Click here to open the page
Saying sorry to God and receiving God's forgiveness: Click here to open the page
Video: "What if 2020 isn't Your year?" Click here to open the page.
Kid's Bible story and reflection on Luke 2: "Jesus is lost!" by Revd Kate Wyles
Sermon by Julie May LLM: "Lost and Found"
(click triangle to start)
Prayers
Intercession prayers for all ages: click here to open the page

Lent Memory verse for Mothering Sunday: Matthew 27:11 Colour: red.
Jesus stood before the governor, and the governor asked him: 'Are you the king of the Jews?' Jesus replied, 'You have said so.'
The Offering:
Gracious God, accept these gifts,
and with them our lives,
to be used in your service;
through Jesus Christ our Lord,
Amen
The Grace (with actions):
May the grace of our Lord Jesus Christ (hold out your hands as if someone is giving you a present)
And the love of God (put your hands on your heart)
And the fellowship of the Holy Spirit (hold your hands together)
Be with us all now and forever Amen! (raise hands together on the word 'Amen')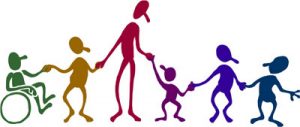 Additional resources:
God's Big Family play dough mat (for toddlers + older) click here
Mother's Day colouring (for ages 3-5) click here
Playdough recipe by Sue Slater (for everyone to try!) click here
Lego Lent Challenge (for ages 5 to 105) click here