Families page for October: How do you connect with God?
Opening prayer
Sign for "thank you":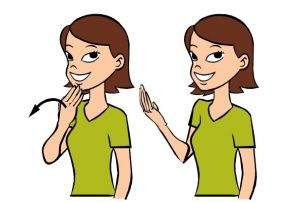 Sign for "help":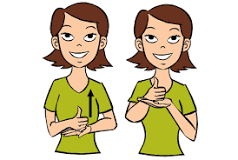 Dear God
Thank you for family and friends.
Thank you that your love for me never ends.
Help me to remember you love everyone else too,
Help me to show your love and care in all that I do.
Amen
---
During October we are reflecting on what helps us to connect with God
We are pausing our weekly Families page and asking families to consider carefully what helps (or hinders) their worship. Have a look back over the previous resources provided on the Worship the Week pages (CLICK HERE for the index page), or look online for other resources, and share what you find most helpful.
Please fill in the following short survey to help us determine how best to support you and your family in the coming months. The survey will be open until the end of October.
https://www.surveymonkey.co.uk/r/M6V9Z85
If you find music helps you worship, why not have a look at the music videos available online and make a list of ones you really like. Send your list to Karin at children@standrewsgwp.org and she can include them in future events.
If you find walking or nature is a way that you link in with God, why not go for a prayer walk? You could pray for your family and friends, or for your neighbours whose houses you pass (whether you know them or not), or you could pray for the natural world that you see while you are out and about.
Nature Wonder Walk, 31st October: collect a bag between 3pm-3:15pm from outside the A2 building at St Andrew's Church and go on a family Wonder Walk. The bag contains some prayers and ideas of things to look for on your walk.
For bible story resources you could have a look at the Together@ Home pages for stories and related ideas for crafts, family activities and Active Prayer ideas: www.tath.co.uk/sunday-packs

If there are other ways that help you connect with God, let Karin know by email at children@standrewsgwp.org.
---
(Return to the main page through your browser or click here.)
---