Daniel Chapter 1: Forbidden Food
This week we begin a series on Daniel, who was a wise hero in the Old Testament of the Bible.
Opening prayer
Sign for "thank you":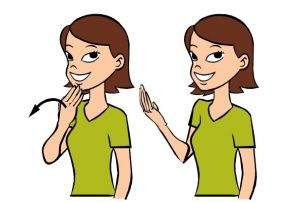 Dear God
Thank you for family and friends.
Thank you for your love that never ends.
Amen
---
Story: Daniel and the Forbidden Food
---
Summary and Prayer
---
Song: Be bold, Be Strong

---
Something to talk about
What foods did Daniel and his friends eat in the story?

What is your favourite thing to eat?

Can you think of a time when you said "no" to something tempting?
---
Credit: thanks for resources based on https://www.tath.co.uk/sunday-packs
---