Worship this Week was launched to help us meet together on-line during the Coronavirus restrictions and we are pleased it is able to continue. It includes links to our live streamed Sunday services (which are then available to watch afterwards) as well as resources for children and youth, podcasts, video clips, prayers, music and more. Worship this Week is not just for Sundays: please use the resources for worship whenever you wish and wherever you are.
A special welcome if you are joining us for the first time. We'd love to welcome you properly, so please get in touch with us through our dedicated email: welcome@standrewsgwp.org
If you encounter a problem on this site please tell us by emailing webmaster@standrewsgwp.org
---
We resumed making sound recordings of sermons in September, so you can listen to any sermon, anytime!
As previously, you'll find sermon recordings on our Resources site – click here: www.goldsworthpark.org.uk/resources
Online services: Click on the date below to get started. 
If the date is missing below then the service is not available to view
Sunday 3rd September 2023 – livestreamed from St Andrew's
Sunday 9th July 2023 – livestreamed from St Andrew's
Sunday 18th June 2023 – livestreamed from St Andrew's
Sunday 7th May 2023 – livestreamed from St Andrew's
Sunday 30th April 2023 – livestreamed from St Andrew's
Sunday 16th April 2023 – livestreamed from St Andrew's
Sunday 26th March 2023 – livestreamed from St Andrew's
Sunday 12th March 2023 – livestreamed from St Andrew's
Sunday 26th February 2023 – livestreamed from St Andrew's
Sunday 12th February  2023 – livestreamed from St Andrew's
Sunday 22nd January 2023 – livestreamed from St Andrew's
Sunday 8th January 2023 – livestreamed from St Andrew's
Sunday 18th December 2022 – livestreamed from St Andrew's
Sunday 11th December 2022 – livestreamed from St Andrew's
Sunday 20th November 2022 – livestreamed from St Andrew's
Sunday 6th November 2022 – livestreamed from St Andrew's
Sunday 23rd October 2022 – livestreamed from St Andrew's
Sunday 9th October 2022 – livestreamed from St Andrew's
Sunday 18th September 2022 – livestreamed from St Andrew's
Sunday 4th September 2022 – livestreamed from St Andrew's
Sunday 28th August 2022 – livestreamed from St Andrew's
Sunday 14th August 2022 – livestreamed from St Andrew's
Sunday 31st July 2022 – livestreamed from St Andrew's
Sunday 17th July 2022 – livestreamed from St Andrew's
Sunday 3rd July 2022 – livestreamed from St Andrew's
Sunday 19th June 2022 – livestreamed from St Andrew's
Thursday 16th June 2022 – livestreamed from St Andrew's
Sunday 5th June 2022 – livestreamed from St Andrew's
Sunday 29th May 2022 – livestreamed from St Andrew's
Sunday 15th May 2022 – live streamed from St Andrew's
Sunday 1st May 2022 – live streamed from St Andrew's
Sunday 10th April 2022 – live streamed from St Andrew's
Sunday 3rd April 2022 – live streamed from St Andrew's
Sunday 27th March 2022 – live streamed from St Andrew's
Sunday 20th March 2022 – live streamed from St Andrew's
Sunday 13th March 2022 – live streamed from St Andrew's
Sunday 6th March 2022 – live streamed from St Andrew's
Sunday 20th February 2022 – live streamed from St Andrew's
Sunday 6th February 2022 – live streamed from St Andrew's
Sunday 23rd January 2022 – live-streamed from St Andrew's
Sunday 9 January 2022 – live-streamed from St Andrew's
Sunday 26 December 2021 – online service from Guildford Diocese. Available to watch at anytime.
Friday 24 December 2021 – Crib and Christingle live-streamed from St Andrew's
Sunday 19th December, 10am – normal Sunday Service (No live stream)
Sunday 19th December, 4pm to 4.45pm  – Carols in the Park.  Join us outside the church. Bring a torch and chair and make sure you are wrapped up warm!
Light up a Life service, 5 December, 4pm, for Woking & Sam Beare Hospice and Wellbeing Care
Sunday 5 December 2021 – live-streamed from St Andrew's at 10am
Sunday 21 November 2021 – live-streamed from St Andrew's
Sunday 7 November 2021– live-streamed from St Andrew's
Sunday 24 October 2021 – live-streamed from St Andrew's
Sunday 17 October 2021 – live-streamed from St Andrew's
Sunday 10 October 2021 – live-streamed from St Andrew's
Sunday 26 September 2021 – Harvest – live-streamed from St Andrew's
Sunday 12 September 2021 – live-streamed from St Andrew's
Sunday 29 August 2021– the fifth in our summer series on Bible Superheroes. We also have a special Families Page – click the link below.
Sunday 29 August 2021 – Families page. Bible Superheroes no.5: David, with a Playmobil story made especially for St Andrew's, plus activities and a song. CLICK HERE
Sunday 22 August 2021 – Families page. Bible Superheroes no.4: Esther, with a Playmobil story made especially for St Andrew's, plus activities and a song.  CLICK HERE
Sunday 15 August 2021 – Families page. Bible Superheroes no.3: Joshua, with a Playmobil story made especially for St Andrew's, plus activities and a song.  CLICK HERE
Sunday 8 August 2021 – Families page. Bible Superheroes no.2: Moses, with a Playmobil story, activities and a song.  CLICK HERE
Sunday 1 August 2021 – Families page. Bible Superheroes series no.1: The Good Samaritan. CLICK HERE
Sunday 18 July 2021 – live-streamed from St Andrew's
Sunday 11 July 2021 – live-streamed from St Andrew's
Families page for Sunday 4 July – "Jesus feeds the 5000": story, song and activities
Sunday 4 July – Recording of our Zoom service at 10am.
Sunday 20 June – live-streamed service from St Andrew's 
Sunday 20 June – Families Page with story, songs and activities
Sunday 13 June 2021 – Families page with story, songs and activities: "King David's Prayers and Praise" 
Sunday 13 June 2021 – Recording of our Zoom service at 10am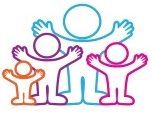 Sunday 6 June 2021 – live-streamed service from St Andrew's.
Sunday 30 May 2021 – Familes page for half-term: ("The Earth is our home") with story, song and activities.
Sunday 23 May 2021 – Pentecost all-age service live-streamed from St Andrew's. 
Sunday 16 May 2021 – Recording of our Zoom service at 10am
Families Page for Sunday 16 May and 23 May): "Ascension to Pentecost".  Including "Monster Hug" card template for Pentecost
Sunday 9 May 2021 – live-streamed service from St Andrew's.
Families page for Sunday 9 May: "Love one another", with a story, song and lots of activities.
Sunday 2 May 2021 – Recording of our Zoom service at 10am. Note: the Holy Communion service in the church at the same time was not recorded for later viewing.
Families Page for Sunday 2 May 2021: "Jesus appears to Thomas", with related song and activities.
Sunday 25 April 2021 – Live streamed service from St Andrew's
Families Page for Sunday 25 April 2021: We think about Earth Day, with a story, a song and several activities about our world. 
11 April 2021 – Live streamed service  from St Andrew's starting at 10am
2 April 2021 Good Friday – All-age service
Easter/Holy Week – Families page with activities for Palm Sunday and throughout Holy Week

14 March 2021 – Families page for Mother's Day (Mothering Sunday)
7 March 2021 – Recording of our 10am service via Zoom
28 February 2021 – Live stream from St Andrew's
21 February 2021 – Live stream with Holy Trinity, Claygate
14 February 2021 – Live stream from St Andrew's
Families page (posted 14 February) with activity sheets for Shrove Tuesday and Ash Wednesday 
31 January 2021  Live stream from St Andrew's  (Sorry: no families page this week – please  revisit last week's page if you haven't worked through all the activities)
24 January 2021 Live stream from Holy Trinity, Claygate
Families page: Nathanael  (24 January 2021)
17 January 2021 (Sorry: no families page this week – please  revisit last week's page if you haven't worked through all the activities)
10 January 2021
Families page for 10 January 2021
3 January 2021
Families page for 3 January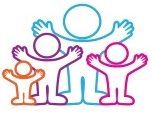 27 December 2020
Christmas Day Celebration at 10am
24 December 2020 Crib & Christingle Service– live stream starts at 4pm 
20 December 2020 Carol Service at 7pm (Note: there was no service at 10am)
13 December 2020
Special Advent page for families, with activities, videos & prayers
6 December 2020
29 November 2020
22 November 2020
15 November 2020
Remembrance Sunday service 8 November
Extra service: recording of 1 Nov service in church
Kate's message 1 Nov 2020
1 Nov 2020  online worship (recording of 25 Oct service in church)   
1 Nov 2020  for families
25 Oct 2020 (recording of 18 Oct service in church)
Families page for October
18 Oct 2020  (recording of 11 Oct service in church)
11 Oct 2020 (recording of 4 Oct service in church)
4 Oct 2020: Family Harvest Festival Service
27 Sept 2020    …. 27 Sept  for families: A Harvest Hunt
20 Sept 2020    ….20 Sept for families: Peter learns God loves everyone
13 Sept 2020    ….  13 Sept for families: Samuel hears from God
6 Sept 2020    …. 6 Sept for families and children
30 Aug 2020    …. 30 Aug for families:  Daniel part 6
23 Aug 2020   …. 23 Aug for families: Daniel part 5
16 Aug 2020     ….16 Aug for families: Daniel part 4
9 Aug 2020   ….  9 Aug  for families: Daniel part 3
2 Aug 2020     …. 2 Aug for families: Daniel part 2
26 July 2020    ….  26 July for families: Daniel part 1
19 July 2020
19 July 2020 – for families and children
12 July 2020
5 July 2020
28 June 2020
21 June 2020
7 June 2020
Pentecost: Sunday 31 May 2020
24 May 2020
17 May 2020
10 May 2020
3 May 2020
26 April 2020
Holy Week: Maundy Thursday – Easter Day
5 April 2020 (Palm Sunday)
29 March 2020
22 March 2020 (Mothering Sunday)
---